Porthcurno Telegraph Museum wins £125,000 for children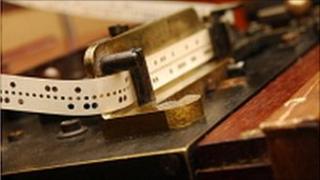 A Cornish museum dedicated to the history of electronic communications has been given £125,000 to improve its exhibitions for children.
Porthcurno Telegraph Museum near Land's End has been given by the money by the Clore Duffield Foundation which said it was a "world-class organisation".
The museum is among a number of organisations sharing grants of £8.2m from the philanthropical foundation.
Porthcurno once linked countries around the world by telegraph.
Other organisations benefiting are Kensington Palace, the Museum of Liverpool and the National Theatre in London.
Dame Vivien Duffield, who runs the foundation, said: "I believe passionately that children and young people deserve the very best opportunities to benefit from the transforming power of our world-class cultural organisations.
"I am delighted that we have been able to support such outstanding projects created by some of the best architects, in museums, galleries and theatres across the country."
The museum, which has 25,000 visitors last year, will use the money to redevelop its exhibitions.
Project manager Henrietta Boex said: "We have a fabulous heritage which is very accessible for people who understand what a telegraph is and how it works, but less accessible for younger visitors.
"So we really need to improve the way we tell our stories and this money will help us do that."