Cornwall surfer died trying to save friend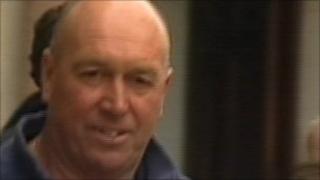 An inquest has heard how an Indonesian student died after he was swept away by strong waves and a current whilst trying to save a friend.
Heri Kurniawan, 22, died trying to help fellow Indonesian student Jennifer Lie, 21, while swimming off Fistral beach in Newquay.
She survived because a surfer spotted her and pulled her onto his surfboard.
The deputy coroner at the Truro inquest recorded a verdict of accidental death and praised surfer Karl Challinor, 50.
The inquest heard how the students had been diving through large waves some way off Fistral beach in June 2010 when they were caught by a strong rip current.
Mr Challinor spotted the couple in difficulty and paddled out, spotted Jennifer Lie unconscious in the water and pulled her onto his surfboard.
"I paddled towards them and a wave then came and I got knocked into shore," he said after the inquest.
"I paddled back out and there she was.
"She was lying on her back unconscious, so I got hold of her and put her across my board and started to swim into shore.
"When I could stand I was going to start resuscitating her, but then she coughed so I carried on into shore.
"The lifeguards them came running in and I shouted that someone else was out there."
She was airlifted to hospital by air ambulance.
The search for Mr Kurniawan continued until late into the evening and his body was found several weeks later.
Deputy coroner for Cornwall Andrew Cox paid tribute to Mr Challinor saying to he had "without doubt" saved Miss Lie's life and prevented a double tragedy.