Cameron expresses sympathy to Cornish MP Sheryll Murray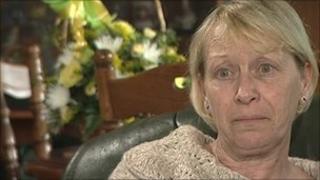 Prime Minister David Cameron has offered his condolences to South East Cornwall MP Sheryll Murray, whose husband died on a fishing trip.
In the House of Commons Mr Cameron said: "Our hearts should go out to her and her family."
The body of Mr Murray, 57, was found on his boat, Our Boy Andrew, on 25 March about 25 miles (40km) south of Fowey.
The Marine Accident Investigation Branch is investigating what it has described as a "fatal accident".
The prime minister expressed his sympathy while responding to a question from another Cornwall MP, Sarah Newton.
He said: "It demonstrates the extraordinary risks that these people in our coastal communities take."
Mrs Murray had told BBC News her husband had worked alone out of Looe Harbour for "six or seven years".
Mrs Murray received a phone call from Looe coastguards as she returned home from making a speech in parliament about keeping coastguard stations.
Her husband had not returned by 1900 GMT on 24 March as he had told coastguards he would.
Mrs Murray, elected for South East Cornwall in 2010, said that her husband would be remembered as the "mainstay" of her life.
The couple have two children, Andrew, a marine electronics engineer, and Sally, an officer in the Royal Navy.
Mr Murray's funeral is due to take place on 8 April.