Anger at Penryn housing meeting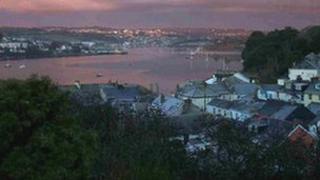 Controversial plans for 1,000 new homes near two Cornish villages appear to have been dropped.
More than 200 villagers from Rame and Longdowns near Penryn turned up to hear the scheme outlined by Coastline Housing officials.
The meeting at Wendron Cricket club was abandoned after 15 minutes because the hall was too small but not before villagers had voted against the plans.
Coastline Housing said other sites were being considered for the development.
Some villagers could not get into the cricket hall on Wednesday evening and the PA system also failed.
The meeting was eventually halted but only after villagers voted overwhelmingly against proposals to site the homes on several sites across Rame and Longdowns.
One villager, Chris Simmons, said: "I've never heard anything so silly in all my life. Why develop a greenfield site?
"There's plenty of brownfield sites around here that you could get a 1,000 houses on."
Michelle Foster, from Coastline Housing, said the company would search for other sites.
"Coastline works with a number of partners seeking to provide affordable houses near Falmouth, in particular.
"There is a great need and we will continue to work with all partners and communities on this issue."
It is understood at least one of the alternative sites could be on the outskirts of the village of Mabe.