Living with learning disabilities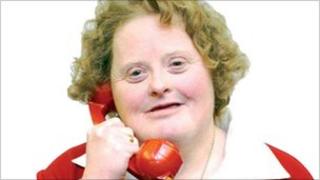 People with a learning disability find it harder to learn, understand and communicate.
There are 1.5 million people with a learning disability in the UK.
On Wednesday 6 April, BBC Radio Cornwall's Laurence Reed hosted a special phone in and debate about learning disabilities.
If you missed the programme you can hear it again until midday on Wednesday 13 April. Click here The debate begins one hour into the programme.
A person with learning disabilities will have some difficulties with social skills or general functioning.
These problems will have started before adulthood. A formal diagnosis is usually made after assessing the person's IQ, which would be lower than normal.
Learning disability is not the same as 'learning difficulty' (eg Dyslexia), which is often used in an educational setting.
Someone with a specific learning disability has difficulties with a specific area of learning, but other areas of development are normal.
The two conditions can co-exist, but sometimes these terms are used interchangeably which can be confusing.
Most people with a learning disability live at home with their parents. An increasing number have their own homes and go out to work.
Someone with a mild learning disability may be able to live a fairly independent life, though they may need extra support to achieve this.
Someone with a greater degree of disability will need help all their lives with most aspects of their daily lives, such as eating and washing.
People with a learning disability are often socially excluded. Many experience bullying or exploitation.
We can all make adjustments to include people with learning disabilities in the life of the community; simplifying the way we say things, make sure signs and official letters are clear and give people time to think.
A person with a learning disability may become frustrated with difficulties in communicating with and understanding other people.
This can affect their self-esteem, making them feel sad, or can result in angry, challenging behaviour, which seriously disrupts their lives or those around them.
Mental health and autism
People with a learning disability are more likely to have autism. They are also more likely to develop mental illness.
For example there is a link between dementia and Down's Syndrome.
People with a learning disability are also more likely to suffer from other health problems. They are more likely to have visual or hearing impairments and to develop epilepsy.
Support
Support for a person with a learning disability starts with a good assessment of their needs. This usually begins with an assessment by Social Services.
If needed a further assessment will be done by a team of professionals, each with a different expertise.
It will look at education, speech, language, physical and mental health, social and daily living skills, accommodation, carer support and any other area relevant to that individual.
In Cornwall there is an integrated service for adults with learning disabilities.
Social Services and Health Services work together to assess the person's needs and recommend the right services.