Cornwall young homeless projects' concern over cuts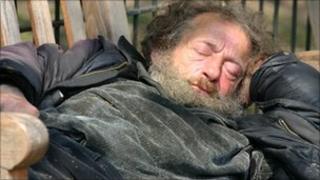 Managers of projects which provide help for homeless young people in Cornwall have said they are concerned local funding cuts will hit services.
The Foyer projects have six buildings across the county and provide accommodation and advice for homeless youngsters aged between 16 and 24.
The service is facing a 40% reduction in its budget because of Cornwall Council's spending cuts.
The council is cutting £10m to such front-line services.
Suzette Crossman, west Cornwall manager for Independent Futures, which runs the projects, said the cuts would have a major impact on the people they helped.
She said: "In a way we've been a victim of our own success.
"Because everybody such as ourselves and other agencies are doing such an excellent job, it [homelessness among the young] doesn't seem as apparent.
"It would be devastating for young people. What's going to happen to them?"
The project's work goes beyond providing shelter. It teaches the young people to believe in themselves.
For many, it is the first time, anyone has had faith in them.
Duayne has been staying at the project for a year. He said: "It does make you feel better. You want to do things. With a roof over your head it helps 100%.
"They do so much for us. We can't thank them enough."
When talking about cuts to homelessness services in February, the council said budget cuts were all about "hard choices" and it would try to minimise the impact on "smaller providers" of such services.