Cornwall could lose at least 5,000 jobs, Unison warns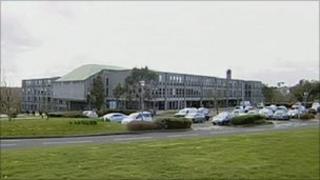 A union in Cornwall is warning that at least 5,000 jobs could be lost in the county over the next few years.
As the new financial year gets under way, hundreds of people have already joined the ranks of the unemployed.
At Cornwall Council 267 posts have been lost from its workforce since April last year - more than 90 of these were compulsory redundancies.
Unison has warned that is just the start, as contracts end and grants are cut.
'Quite enormous'
Stuart Roden, Cornwall's representative from Unison, said: "The actual effects of these cuts haven't been seen yet.
"Over the next year to 18 months I think we'll see a flurry of job losses. Not huge numbers in one go.
"Over the period of time there will be an accumulative number which will be quite enormous in Cornish terms."
Union members at Cornwall Council earlier this year voted to accept changes including a pay freeze and cuts to overtime, mileage and bonus payments.
The council says the measures will save about £6m and prevent 200 job losses.
One road maintenance worker, who wished to remain anonymous, said although he still had a job, things were fairly bleak.
"I would say I am going to lose up to three grand a year. Some are losing even more.
Private sector
"I struggle now on what I earn. My rent takes over half of what I earn. Things are tight."
Kevin Lavery, Chief Executive of Cornwall Council, said: "We said close on a year ago we felt we would have to lose 2,000 posts, which would probably mean about 700 redundancies.
"I can see where Unison are coming from, but I do think it will depend how successful the private sector will be in the coming years, and can they find replacement jobs for people."
Sarah Newton is the Conservative MP for Truro and Falmouth. She argues unemployment has actually been going down in her constituency.
Mrs Newton says the government is promoting a new work programme and apprenticeships.
She argues private sector jobs are on the up.
"This is a really tough time for people working in the public sector.
"But we've really got to look at the new contract that A&P in Falmouth got that has secured 100 jobs. We can look at GE Money in Truro. High quality jobs that are being created."