Council spent £500,000 on doomed schools building plan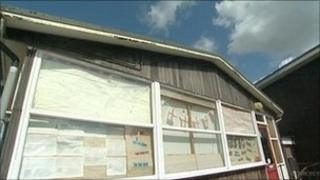 A government decision to cancel a £69m revamp of Cornwall school buildings has cost council tax payers £500,000.
Five secondary schools in the county would have benefited from Labour's Building Schools for the Future.
A Freedom of Information request revealed Cornwall Council had spent £515,762 on architects, builders and consultants before it was scrapped.
The coalition government scrapped the scheme last year saying it was poor for value for money.
Spending review
Education Secretary Michael Gove said the scheme had been "characterised by massive overspends, tragic delays, botched construction projects and needless bureaucracy".
The schools which were unable to proceed with their improvements were Humphry Davy School in Penzance, Camborne Science and Community College, Pool Business and Enterprise College, Poltair School in St Austell and Redruth School.
Neil Burden, Cornwall Council's cabinet member with responsibility for schools, said: "It's a lot of money, but we were very relieved we had not gone further down the road.
"That was the only way of funding the schools. Now we do not know how capital projects for schools will be funded in the future. Our pot is now empty."
The Department for Education launched a review of all capital spending for schools after the Building Schools for the Future scheme was halted.
The review by Sebastian James of Dixons Group said value for money was consistently poor.
Mr James said savings of up to 30% could be made by streamlining the current system.
He recommended new buildings should be based on a set of "standardised drawings" which would "incorporate the latest thinking on educational requirements".