Cornwall crash leaves two men dead and three injured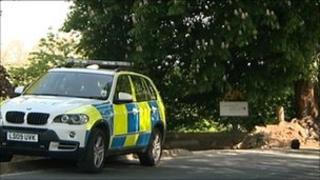 Two men aged 20 and 26 have been killed and three others seriously injured in a car crash in Cornwall.
Their vehicle hit a tree on the A388 between Lezant and Launceston early on Monday morning.
An 18-year-old man and two other occupants of the car were airlifted to Derriford Hospital in Plymouth.
Officers said the victims, from the Launceston area, had been returning from Plymouth. Police want to hear from anyone who saw what happened.
Insp Andy Oliver, of Devon and Cornwall Police, said: "There were five people in the car, a silver Peugeot 406.
"The car hit a tree. The group was coming back from Plymouth in the early hours. We do not know yet whether speed or drink were involved."
The names of the dead and injured will not be released until all the families have been informed.
The coroner has been informed.