Devon and Cornwall criminals get course-or-fine option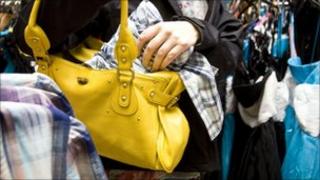 Criminals caught for minor offences in Devon and Cornwall can now choose to complete a course instead of paying a full fine.
Offenders caught committing crimes such as smoking cannabis or shoplifting can opt to pay £40 for the course rather than paying the full £80 fine.
The scheme aims to reduce reoffending and is being introduced by Devon and Cornwall Police.
Chief Insp Steve Torr is "hoping it will provide long-term results".
A similar scheme trialed in Devon has "cut reoffending rates dramatically" and has "already achieved positive results", Mr Torr said.
"With a lot of individual's behaviour they do things without considering the impact on themselves and the impact on the community.
"This course aims to raise their awareness, empowering them to change for the future."
Jenefer Bliss, from the Devon Drug and Alcohol Action Team, said: "Some people who have been identified through the courses as having more of an alcohol issue than previously thought have been referred onto the alcohol treatment agencies.
"They can then be given extra support, advice and guidance to find help with their problems."
The new initiative has been developed by the police, the probation service, the fire brigade and anti-social behaviour co-ordinators.