MP's Commons return welcomed after husband's death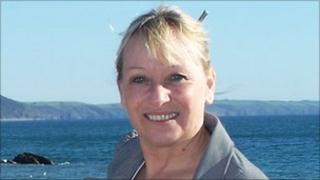 A Cornish MP has been welcomed back to the House of Commons following her husband's death.
Conservative South East Cornwall MP Sheryll Murray was welcomed by fisheries minister Richard Benyon.
Mr Benyon said there was awe in the Commons for Mrs Murray's courage of coming back to work following the death of her husband in a fishing accident.
Neil Murray, 57, died from multiple injuries in the accident on board his boat off the Cornish coast in March.
During a fisheries debate in the Commons, Mr Benyon said: "Can I just say I think that, on all sides of the House, we are in awe of the honourable lady's courage in standing up for her constituents and the industry she loves so soon after the tragic loss of her husband."
Mrs Murray replied: "Can I thank all honourable members for the support and kindness they've shown me following Neil's death.
"It's been a great comfort to me and my children that so many people have been thinking of us."
Mr Murray's body was found on his boat, Our Boy Andrew, on 25 March about 25 miles (40km) south of Fowey after he went out to sea alone from Looe.