Excellence award for St Joseph's independent school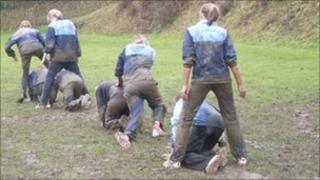 A private school in Cornwall has been singled out for praise by the Independent Schools Association (ISA).
St Joseph's School in Launceston has received the association's annual Award for Excellence.
The school which has about 200 pupils aged between three and 16, was praised for its excellent exam results and sporting achievements.
Its community fundraising and national recognition for music and ballet were also recognised by the ISA.
Pupils at St Joseph's have organised their own fundraising initiatives for the past two years - raising more than £6,000 for charity.
'High expectations'
In November, members of the school choir were among 3,000 children across the UK invited to perform at the Schools Prom held at the Royal Albert Hall in London.
Susan Rowe, acting head teacher, said the award had been secured with the contributions of all pupils, staff and parents.
"It is wonderful that achievements in so many areas have been recognised and we will continue to provide an excellent education with small classes and high expectations," Mrs Rowe said.
"For some time our academic results have been widely recognised as excellent but this award highlights the outstanding performance across the board."
Mrs Rowe said the success of the school had also been reflected by a 20% increase in pupil numbers over the past 18 months.
The ISA has approximately 300 accredited schools nationwide.