St Ives Food and Drink Festival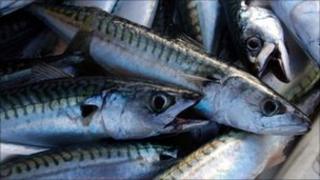 The St Ives Food and Drink Festival is returning bigger than ever for 2011.
Some of Cornwall's best food and drink producers will be taking part, alongside a range of events taking place at some of the town's nationally renowned bars, restaurants and cafés.
The festival runs from Monday 16 to Sunday 22 May.
It culminates in a food and drink producers' market and cooking demonstrations on the town's West Pier.
Organisers of the St Ives Food and Drink Festival say it gives visitors the opportunity to celebrate everything that is great about Cornish food and drink.
Saturday 21 May sees cookery demonstrations by the harbour front.
Popular local chefs Sanjay Kumar, Aaron Bailey and Lee Groves are among those taking part.
Further cookery demonstrations will take place on Sunday 22 May.
All the cookery demonstrations will be compered by BBC Radio Cornwall presenters, including Duncan Warren, Chris Young, Debbie McCrory, Ross Ellis, Joanna Twist and Denis Nightingale.
There will also be on air coverage over the weekend including reports in our Saturday breakfast programme and Pam Spriggs show.