Dartmoor prisoners help in garden tool recycling scheme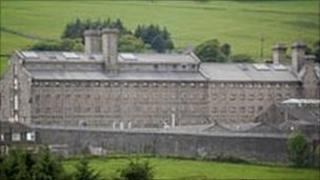 Inmates at a Devon prison will repair unwanted and broken garden tools as part of a scheme to benefit community garden projects.
The Tools Shed recycling programme is being organised by Cornwall's Eden Project alongside HMP Dartmoor and The Conservation Foundation.
People will be able to donate tools at the Eden project, near St Austell.
The tools will be restored by prisoners before being given to schools and community gardens.
David Shreeve, the Conservation Foundation's director, said: "With more and more schools and community groups 'growing their own', there is a great demand for garden tools and rarely any budget.
"Tools Shed is a popular initiative that provides practical skills to prisoners, reduces waste and helps equip the next generation of gardeners."
Howard Jones, from the Eden project said the scheme would provide a link between "different and unlikely" communities.
And Steve Ball, from HMP Dartmoor, said: "This very imaginative project will give offenders the opportunity to learn new skills which could benefit them upon release, it also fits in with our sustainable development agenda."
The Tools Shed scheme started at Wandsworth prison in London before being extended to a number of other prisons.