Truro College acquires cut-price organ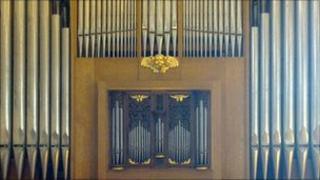 Truro School say they are delighted after taking delivery of a new organ for the school chapel.
The instrument was purchased cut-price from Jesus College, Cambridge, for around £10,000.
The school's Head of Music, Martin Palmer, says it was a 'fantastic bargain', as the original asking price was closer to £600,000.
Mr Palmer explained they would never have been able to have afforded such an instrument, new.
"We're really excited by this instrument. It was built in the 1970s and it's a very bright, sparkly, neo-classical instrument, with very exciting sounds.
"It wasn't quite right for Jesus College as they needed something more gentle for accompanying their evensongs, I think.
"So, once they had received a very large donation for a new Swiss organ, this organ came on the market and luckily we were able to purchase it.
Mr Palmer says the chapel at the school is ideal for the newly acquired second hand instrument because it is a 'double cube and the double cube is the ideal acoustic' for a 'lovely, warm ambience'.
"The organ is such an exciting instrument to play because playing a building really, you really have the feeling of playing a vast instrument, a vast orchestra or as Mozart called it, it's the 'king of instruments' really."