Cornwall 'may lose housing cash'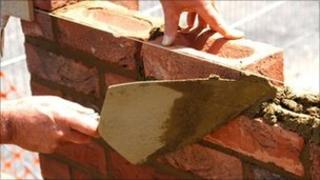 Cornwall Council's cabinet member for housing has said the county may lose out in a government scheme to increase the number of affordable homes.
Councillor Mark Kaczmarek referred to a study by a union which said incentives for the New Homes Bonus were lower for unitary councils than districts.
The Unison union said it would result in imbalances around the country.
The government said the scheme would provide local authorities with real incentives to deliver housing growth.
'Budgets slashed'
The scheme, which began making payments to authorities in April, is designed to encourage fresh building and bring derelict homes back into use.
Under it, council tax collected from those homes by local authorities is matched by government funding for up to six years.
The government made £100m available over the next three years for projects to revitalise empty homes.
But Mr Kaczmarek said more real investment in housing projects was needed instead of just match funding taxes.
He said: "We've had our housing budgets slashed.
"The government shouldn't be coming up with schemes like this. They should say: 'Here's some money and put it into bringing houses back into use or building new houses'."
When the scheme was introduced, the government said it would ensure that the economic benefits of housing growth were more visible to local authorities and communities where growth took place.