Cornwall Council tells of 'widespread concern' over NHS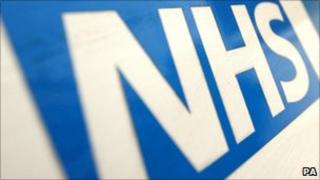 Cornwall Council has warned the government of "widespread concern" about controversial reforms proposed for the NHS.
The authority's leader, Alec Robertson, has written an open letter to Health Secretary Andrew Lansley.
Mr Robertson said the Conservative-led council was concerned a drive towards competition could be "deeply damaging".
It comes as the prime minister prepares to make a key speech about the plans.
In the letter, Mr Robertson said: "The view that unites councillors is that our NHS is treasured, it is seen as the envy of the world, and we want to make sure that this remains so."
The government wants to give GPs more commissioning powers, increase competition in the NHS and abolish primary care trusts.
A family doctor from Penryn, Mike Ellis, said he wholeheartedly supported the reforms which will see GPs playing a major role in managing the NHS.
He said: "We don't think that we can run the health service. We think we have got significant experiences and significant knowledge of the needs and wants of our patients to change the direction of some of the commissioning processes."
David Cameron is to set out "five guarantees" for the future of the NHS in England when he releases details of when changes to planned reforms will be considered.
He is expected to say:
The NHS will remain a universal service
Changes will improve "efficient and integrated care" not hinder it
Hospital waiting times will be "kept low"
NHS spending will be increased, not reduced
The NHS will not be sold off and competition will benefit patients
Cornwall Council's only Labour councillor, Jude Robinson, has been a vocal campaigner against the reforms.
She said: "The way that competition has been introduced into the bill will dominate the health service, which I think will break up the whole ethos of the NHS. I think many of the things haven't been thought through."