Provider sought for controversial homes in Cornwall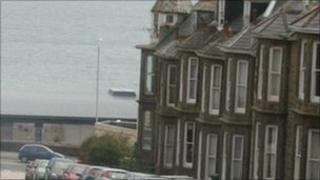 A new company will be taking over homes for recovering drug and alcohol addicts in four of Cornwall's towns.
Cornwall Council said the contract for Providers of Accommodation Support Ltd (PAS) would run out at the end of the month and a new firm was being sought.
The houses based in Penzance, Falmouth, Redruth and Newquay are also designed for people with mental health problems.
There were a series of complaints when the homes were first set up by PAS in 2008 because of noise and fights.
Some residents of Lannoweth Road in Penzance, said they had developed a very good relationship with PAS.
Penzance resident Dave Trevithick helped to set up a Neighbourhood Watch when there were initial problems.
He said over the past 18 months relations with PAS had vastly improved.
"Lannoweth Road is a wonderful place to live. I just want to keep it as a safe place for my family."
Mr Trevithick said he can now contact PAS or the police and they both act quickly.
Cornwall Council said the PAS contract will end on Sunday, 31 July and a number of companies are bidding to take over.
Another Penzance resident John Doolan said his concern now is establishing a close relationship with the next provider.
"We'll be going back to square one and starting again with a campaign to put a stop to the nightmare that started a few years ago."
PAS declined to comment about the ending of its contract.
Cornwall Council said as soon as the new contract was signed, the name of the next provider would be made public.