Cornwall coastguard plea over 999 calls for rescue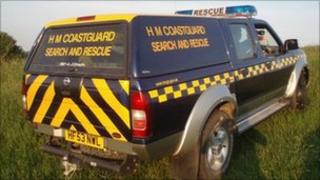 Coastguards in Cornwall are calling on people to make sure they contact the correct emergency service if they get into difficulty on cliffs.
It comes after two 13-year-old girls were rescued after getting stuck on cliffs near Polzeath.
The holidaymakers from London had climbed down to reach blackberry bushes, got stuck and called the ambulance service.
A coastguard rescue team and an RNLI lifeboat from Rock got them to safety.
Coastguard Martin Bidmead said people needed to think more about which 999 service they called.
He said: "Obviously the coastguard would have been the most appropriate emergency service to call in that case.
"If we have an incident, and require the back-up from police or the ambulance, we have priority telephone lines, can get through quickly and get the other services to attend as well."