Commission hears care home fears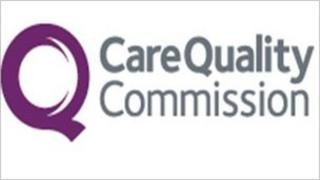 The Care Quality Commission (CQC) has welcomed a Cornwall initiative making it easier to raise concerns about care homes for the elderly and vulnerable.
The meeting in Fraddon near Newquay was organised by Jenny Moore, founder of the Forget Me Not Charity.
It had been organised in an attempt to improve communication between workers and regulators.
The meeting on Monday followed claims that some homes have not been providing acceptable levels of care.
CQC representatives were told that inspectors of residential homes did not always get an accurate picture of the conditions inside.
Some attending the meeting alleged that extra care staff would be hired when inspectors were visiting.
Others claimed they had been asked to work as cleaners, to tidy up and improve a home for the day of the inspection.
'Postive and determined'
CQC managers have promised to look into the claims.
Ms Moore, from St Austell, said it was important that care workers felt able to talk directly to inspectors without fearing for their jobs.
"This is just the beginning. I am feeling very positive and determined.
"I just feel a duty to be speaking out for those vulnerable people living in care homes who are not receiving good care," she said.
The CQC regulates thousands of care homes in England and Wales.
Nigel Thompson from the CQC said it was vital that people working in the industry felt confident about passing information to inspectors.
He said: "I think it's really important that we're in a place where we're able to get information about what's happening in care homes that we regulate.
"For us to get that information we have to make sure we're talking to people and listening."