Youth centre in St Austell transforms teenager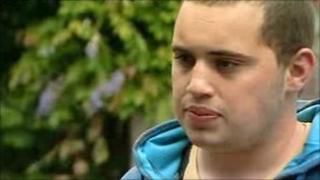 A teenager who had a history of drink and drug abuse said he turned his life around after becoming part of a local youth centre in Cornwall.
Nick Fiddock, 17, who has been in 57 different care homes says his behaviour has changed with the help of The House.
The project, run by charity Groundwork, opened in May 2009 aiming to transform youth provision in St Austell.
Mr Fiddock features in part of a series of short films supported by the BBC called Misunderstood.
The project caters for 13 to 19 year olds offering activities and education.
Mr Fiddock said: "Before I got involved with The House I was smoking, drinking and getting in trouble, spending nights in cells and not having a good time."
He said his experiences had encouraged him to study social care at university.
Key worker Kate Heath says through engaging with activities and other young people, Mr Fiddock had "really begun to find a way to make his own decisions and take responsibility for his behaviour."
Groundwork, a national government-funded charity, helps people and organisations to build skills and job prospects in an environmentally friendly way.
In the last year they have worked in 98% of the most deprived areas and raised over £123m for more than 6,358 local projects.
Misunderstood will be broadcast on the Community TV Channel on Friday at 0940 BST and on Sunday at 1140 BST.