Fears for school holiday changes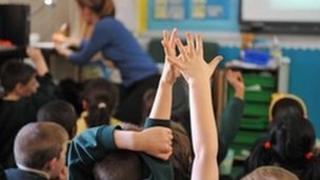 Concerns are being raised that academy schools in Cornwall could change their term times in the future.
Cornwall councillors have been looking at a teaching union's fears, that as more local schools become academies, synchronised holiday dates across the county could be a thing of the past.
Once a school becomes an academy the local authority no longer has the legal say on term times.
The teaching union NASUWT is concerned at holiday times changing.
Fiona Westwood, a South West spokesman for NASUWT, said if parents thought the idea would save them money on holidays, that was a myth.
"I'm not aware of any circumstance whereby school holidays have changed to such an extent that the problem of more expensive holidays during the conventional school holiday is reduced.
"What tends to happen is the term gets longer. It's something we would be very concerned about."
Mount Hawke and Portreath Councillor Joyce Duffin said the idea might appeal to a lot of families.
"When you look at somewhere like Newquay where an awful lot of parents work in the tourist industry.
"The children are on holiday when they are at their busiest. So once you look at it from their point of view it seems it might be a better suggestion for a school in Newquay."
Elsewhere in the UK, Plaid Cymru is looking at scrapping six-week summer holidays in all schools in Wales. It said the school year was outdated and holidays should be spread through the year.