Cornish firm to make human trafficking 'maps'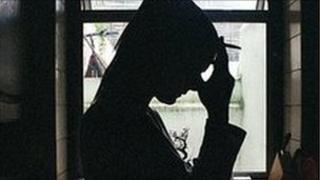 A Cornish firm is designing an internet-based mapping system to identify areas of the world where human traffickers operate.
Sea Communications, based in Penryn, won the web design contract with the London-based group, Stop the Traffik.
The campaign group wants people to report incidents and find out more information about trafficking.
Stop the Traffik's Bex Keer said: "It happens all around the UK, but it's very hidden."
'Tackle the problem'
Sea Communications' Lead designer Mike Hewitt said: "There'll be data to show where the trafficking sources and destinations are.
"A big strand of what we're doing on the web is giving them the tools and resources to tackle the problem on a local level."
Ms Keer said: "People are trafficked into the UK but also from within the country.
"People are trafficked for force labour in the agricultural, fishing and restaurant industry, for benefit fraud - the list goes on and on."
Ms Keer said the organisation was made aware of a 12-year-old boy who was brought from Bangladesh to the UK.
She said he was working in an Indian restaurant in Cornwall and was sleeping in the store room.
The campaign group hopes the resource will allow them to help combat the trade.