Newquay homeless project continues to grow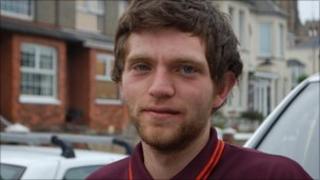 A project which provides accommodation for young men to help put their lives back together has now expanded to help young women in Cornwall.
Since opening its doors in January 2004 more than 50 young people have lived within the Turnaround Project.
The Christian organisation has helped homeless young men and children who have left the care system.
The completion of phase two of the Turnaround Project means the organisation can now offer help to young women who find themselves homeless.
The Wesley Hall in Newquay was very run down and needed substantial refurbishment.
The building has been paid for and re-furbished. So far this latest phase has got more than £1.2m, further funding is needed.
Off drugs
Project manager, Deborah Bonner, said: "It's been a slow process but finally we've opened the doors.
"We haven't yet got our revenue funding which is the running costs that we need to pay staff wages and all the other associated running costs."
Aidan, one of those who has been helped by the project, said it has been a life changing time.
"It's made me independent, how to cook, how to clean, how to live independently."
Aidan is currently on a work placement with a local supermarket.
He said: "It's going really well. Everyone's really good to work with. It's given me a lot of confidence to work within a work place."
The project has also helped Matt.
He said: "I was using a lot of recreational drugs. I had a lot of problems with my family.
"But I have now re-established contact with my dad after three years. I am now completely clean off any drugs or alcohol."
Turnaround continues to seek new grants and further fundraising to help for other costs included in the development of the site and for the revenue funding required to run the new projects.