Lady Gaga 'could get Cornish karaoke makeover'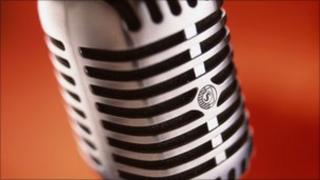 Hits by artists like Lady Gaga and Rihanna could be translated into Cornish for a special karaoke event to promote the county's culture.
The directors of Lowender Peran, which celebrates Cornwall's musical heritage, are asking for suggestions of hit songs to be given a Cornish makeover.
Organisers want to hold a karaoke night at the festival, which is held in October in Perranporth.
They said they hoped participants would perform the songs in Cornish.
Organiser Jo Jo Davey said: "It's really about celebrating Cornish culture and putting that in the context of the Celtic world. It makes Cornwall very distinctive. This is a very contemporary way of celebrating that."
Elizabeth Stewart, from the Cornish Language Partnership, said it could be a tough job to translate pop lyrics into Cornish.
"You think of the literal translation and then you realise it doesn't fit," she said.
"So then you have to start thinking more broadly and thinking about similar sort of things that do fit the type of song.
"It's a very fluid process. You have to be quite flexible."
The Lowender Peran event celebrates Cornwall and its links to Brittany, Ireland, Isle of Man, Scotland and Wales, through dance, songs and storytelling.
It takes place from Wednesday 19 October.