Bude housing development given go-ahead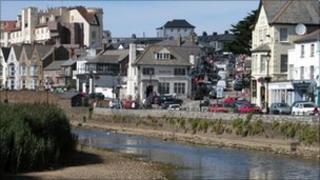 A £90m housing and shopping development for north Cornwall has been given the go-ahead.
Objectors had fiercely opposed the plans for up to 450 homes, which they argued would radically change the landscape in Bude.
The Communities Secretary Eric Pickles rejected the plans by the Catesby Property Group in August last year.
Catesby appealed to the High Court and the decision was quashed in January. Mr Pickles has now granted consent.
"Very disappointing"
Harry McConville has lived in Bude for many years, and is opposed to the plans.
"We were all very shocked. We're a resort town," he said.
"We depend on people visiting here. A huge development like this is going to severely affect the appeal of Bude to visiting people."
Nigel Pearce, councillor for Bude South, said: "It's very disappointing for the people of Bude. There's far too many houses.
"It's like building another new town in Bude. There's not enough affordable houses. We have a desperate need for affordable housing for young people."
The Catesby Property Group has so far declined to comment on the decision.