National Trust buys Lizard farm for new nature reserve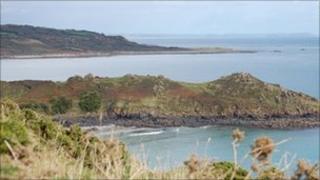 The National Trust has increased its land ownership in Cornwall after buying a farm with money it was given about 30 years ago.
Tennerife Farm, on the Lizard peninsula near Mullion, has been bought with money from what is known as the Lee Bequest.
The new land will be used to create a reserve and encourage people to get closer to nature, the trust said.
The purchase adds to the 5,000 acres of local land the trust already owns.
The bequest specifically outlines the donor's wish to create a nature reserve somewhere in Cornwall.
Property manager for the Lizard area, Alastair Cameron, said it had taken so long for the money to be used because of the length of time to find a site that fitted the brief for the legacy.