Cornwall NHS trust loses appeal over John Watkinson case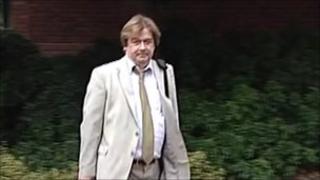 The Royal Cornwall Hospitals Trust has said it is "deeply disappointed" at losing its appeal against the unfair dismissal of its former boss.
In 2009 a tribunal ruled former chief executive John Watkinson was sacked because he planned to act as a "whistleblower".
This was after he voiced concern about plans to move some cancer services out of Cornwall to Devon.
The trust had appealed against the ruling and a subsequent award of £1.2m.
While it had accepted that Mr Watkinson was unfairly dismissed, the trust appealed the "whistleblower" element of the panel's judgement
Matter 'closed'
In a statement, the trust's chairman Martin Watts, said: "In our appeal we sought clarification that John Watkinson was not sacked for whistleblowing over the move of Upper GI cancer surgery, but because of the fundamental breakdown in trust and confidence with the board over his performance."
"It has always been our view that important evidence was not given due weight at the initial employment tribunal in May last year.
"We now consider this matter closed and wish to put the matter behind us to focus firmly on the future."
Mr Watkinson, who spent 35 years working for the NHS, was suspended in October 2008.
He was then dismissed the following April after an independent review said the trust under his stewardship had been "heading towards corporate failure".
The trust claimed his dismissal was because of conduct and management concerns.
The trust has confirmed it spent £285,451 during the tribunal and £93,148 on the appeal.
Mr Watkinson has so far been unavailable for comment.