ShelterBox invites supporters to its warehouse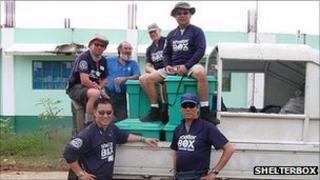 A Cornish disaster relief charity has invited supporters to look around its warehouse and see how their donations have been spent.
Helston-based charity ShelterBox provides emergency shelter and supplies to people around the world.
The organisation said it wanted to show supporters how the charity worked, how the donations were spent and for them to meet the volunteers.
It was founded in 2000 and has helped people in Kenya, Japan and Haiti.