Cornwall trials new 4G internet technology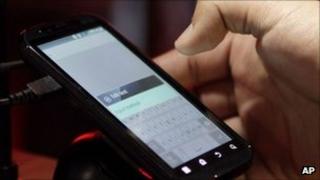 New technology being trialled in Cornwall could see homes receiving high-speed broadband by satellite dishes and the mobile phone network.
The trials, the first in the UK, are focusing on areas called broadband 'notspots', that will not be reached by traditional broadband fibre-optic cables.
Fibre-optic broadband should cover most parts of Cornwall by 2014.
The 4G trial in Newquay will take place from September until December.
High-speed downloads
Villagers in St Newlyn East, near the seaside resort, are the first to test mobile phone 4G technology, which is set to roll out nationally by 2014.
The trial will act as an experiment to see if 4G LTE could provide a cheap solution to getting high-speed internet to places with slow or no broadband connection.
LTE, which stands for Long Term Evolution, allows data download speeds of up to 100 megabits per second while on the move, and faster speeds for stationary wireless connections.
Howard Farmer, from St Newlyn East, one of the first to try out 4G internet, said: "I have heard of the BBC iplayer.
"I hear we can download TV programmes. That is new to me.
"My son is going to university in London. I am looking forward to the prospect of having as fast an internet connection as he will have."
Biggest roll-out
Half of the people in the Cornish trial will have their homes fitted with modified 4G wireless routers.
The other half will receive 4G dongles to experience the connection on laptops.
Villagers in other parts of Cornwall can already surf the internet at the same speed as business leaders in some of the world's financial hotspots.
In March, Chacewater and Blackwater, near Truro, were some of the first rural villages in the UK to get "superfast" broadband.
In September 2010 BT announced it would provide the service to up to 90% of homes in Cornwall and the Isles of Scilly.
It is the biggest rural fibre optic roll-out in the UK to date. The final cost is expected to be £132m.