Supermarket approved by Cornwall Council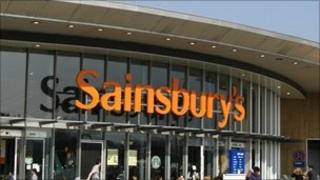 Councillors in Cornwall have approved an application by Sainsbury's to build a supermarket on council-owned land in Wadebridge.
The supermarket will be at Higher Trenant, next to the former North Cornwall District Council offices.
However, plans for a Morrisons store in the area were turned down during the same meeting.
Both Sainsbury's and Morrisons had their proposals rejected seven months ago. They then resubmitted their plans.
Councillors voted 14 to three in favour of Sainsbury's latest proposal.
Morrisons had wanted to build a supermarket next to the town's football club, slightly closer to the centre of the town.
Its proposal was rejected by 10 votes to two, with five abstentions.