Newlyn Fish Festival may become three day event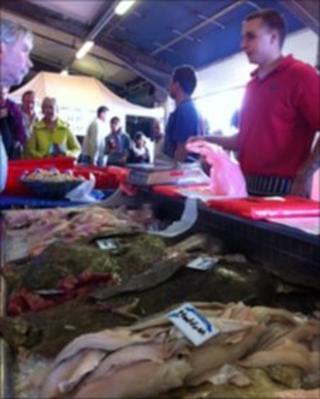 A long-running Cornish fish festival could become a three day event, according to organisers.
About 15,000 people are expected to visit the Newlyn Fish Festival, now in its 21st year.
The event was started to raise the profile of Cornwall's fishing industry.
Festival secretary Steve Ryman told BBC Radio Cornwall that in future the fish festival could form the centre piece of a wider event.
He said the event had "never been stronger".
There are plans for the festival in future to run on the Saturday and Sunday before the August Bank Holiday Monday.
Proceeds from the festival are donated to the Royal National Mission for Deep Sea Fishermen.