Union concerns for Cornwall's community hospitals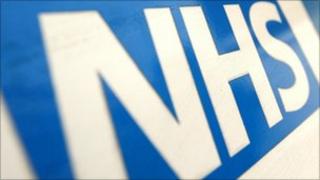 A new private company is to take over the running of Cornwall's 14 community hospitals.
Peninsula Community Health will be a community interest company.
It will by led by senior managers from the Cornwall and Isles of Scilly Primary Care Trust.
The company's chairman, Michael Williams, said it was not a step towards privatisation, but Christine Dayus of Unison admits the union is not happy.
Ms Dayus said she was not convinced this is the right move for health care in Cornwall.
She said: "We've a number of concerns. In principle we object to the setting up of a community interest company and the break up of the NHS as we see it.
"Naturally we're concerned about the staff, about terms and conditions. We're also equally concerned about the quality of patient care."
Peninsula Community Health is a not-for-profit organisation.
Its chief executive, Kevin Baber, said: "What we're not going to do is spend a lot of money on a major re-branding exercise. We will take our time to do that.
"It is important that we keep our focus on the day-to-day delivery of services for patients."
As well as community hospitals, district nurses will be affected by the change. The move was approved by Cornwall's primary care trust in June.
Peninsula Community Health has been awarded a four-and-a-half year contract to run community hospital services from 1 October.