St Ives MP Andrew George rejects government health bill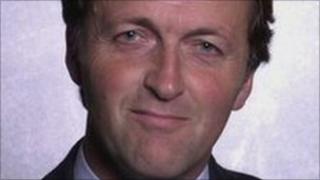 An MP from Cornwall has called on fellow MPs and the public to speak out over government health reform plans.
St Ives Liberal Democrat MP Andrew George said he was concerned about the "potential risks" surrounding government policy on the NHS.
Mr George said he feared the health service would be "driven more by profit than by concern about patient care".
The Department of Health said the reforms would safeguard the future of the NHS.
Planned reforms in the health bill include handing control of much of the NHS budget to GPs, as well as opening up the health service to greater competition from the private sector.
The bill is likely to pass through its remaining Commons stages when MPs return from the summer recess.
'Profit motive'
However, Mr George said he would refuse to support the bill.
"This is a view not just of my own but of the British Medical Association, the Royal College of GPs, Royal College of Nursing and many others," he said.
The Department of Health said the reforms would modernise and safeguard the future of the NHS and was not an attempt to privatise it.
Deputy Prime Minister Nick Clegg has also vowed not to let the "profit motive drive a coach and horses through the NHS".
Mr Clegg has called for guarantees there would not be "back-door privatisation".