Cornwall's new RE syllabus begins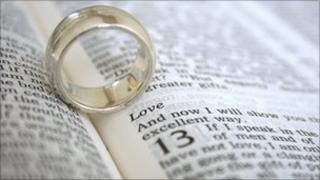 Teachers in Cornwall have been getting to grips with the county's new Religious Education (RE) guidelines that come into effect this autumn.
The Cornwall Agreed Syllabus 2011 will be used for the next five years.
Special training sessions were arranged for teachers during the summer holidays.
David Hampshsire, the county's religious education advisor, said Cornwall Council would supporting schools through the new programme.
Mr Hampshire said: "Schools have had an opportunity to look at the syllabus, look at the changes that will be needed. They have been given support as to how they can implement that."
The syllabus states RE students should be able to "engage confidently, constructively and reflectively with beliefs, values and lifestyles in a religiously diverse world."
Shortage concerns
However as Cornwall's schools start a new year with a new RE syllabus, there is some concern there could soon be a shortage of specialist qualified teachers.
Mr Hampshire said training places have been halved prompting leading training providers to withdraw courses.
While it is not having an immediate impact he suggests it could be an issue in the future.
"I think we're going to have to look at the supply of RE teachers, specialist qualified RE teachers fairly carefully," he said.
"In the long term there may be an issue, particularly with the government's emphasis on the importance of subjects and subject specialism."