Policing reform concerns Cornwall Council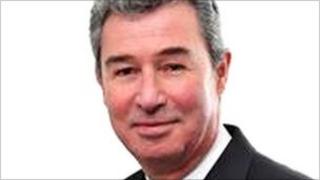 Policing reforms will lead to an "unacceptable" situation in Cornwall, according to the council's leader.
Councillor Alec Robertson has written to Minister Nick Herbert asking him to urgently address plans for a new police panel.
It would hold to account a newly-elected Police Commissioner for Devon and Cornwall.
As it is a unitary authority, Cornwall would have just one representative, compared with a possible 11 for Devon.
Mr Robertson said: "We've made two suggestions. One is that the breakdown of the committee is based upon representatives according to the population.
"Or we have the same representation as if we were still a two-tier authority which would give us six district representatives plus a county one."
The Home Office had offered Cornwall Council's Chief Executive Kevin Lavery the role of returning officer for Cornwall and Devon for Police Commissioner elections.
But there was some strong opposition from councillors, and a vote was passed that Mr Lavery should just take on the role for Cornwall.
The government has set out plans to introduce Police and Crime Commissioners, elected by the public, and to abolish the current system of Police Authorities.
The proposals are part of the Police Reform and Social Responsibility Bill currently going through Parliament.
There are now plans for a cross-party delegation from Cornwall Council to visit the Home Secretary to argue for stronger Cornish representation.
Policing and Criminal Justice Minister Nick Herbert told BBC News: "The government fully accepts that PCPs should reflect their force areas - both geographically and politically.
"We take concerns about Cornwall's unitary status very seriously.
"That is why we have allowed PCPs to co-opt members, which could be used to boost numbers from Cornwall."