Woman, 19, fights off Launceston flip flop sex attacker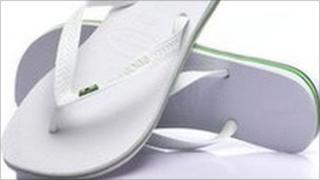 The victim of a sexual assault in Cornwall was able to fight off her attacker, police have said.
The 19-year-old was walking home alone at about 02:00 BST on Tuesday when she was assaulted.
The attack took place in Broad Park, in the Newport area of Launceston, but when the woman fought back, the man ran away.
Police said her attacker wore a pair of distinctive white flip flops with a Brazilian flag on them.
Anyone with information about the attack is asked to contact Devon and Cornwall Police.