9/11 Anniversary: Memorial service for Rick Rescorla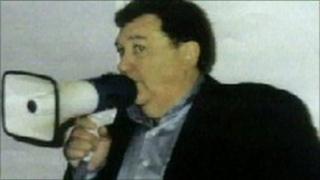 A memorial service has been held for a Cornishman credited with saving the lives of thousands of people in the 9/11 attacks on the Twin Towers.
Rick Rescorla, 62, originally from Hayle, led 2,700 people at his company, Morgan Stanley, to safety before he died in the attacks.
A service was held on Sunday at a memorial garden in Hayle, led by Mayor John Bennett.
A minute's silence was held to mark the attacks.