Cornish care homes criticised in CQC report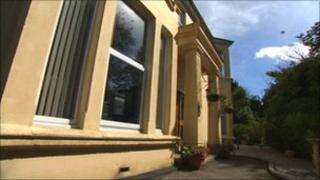 Two care homes in Cornwall have been criticised in a report by the Care Quality Commission (CQC).
Garsewednick Residential Home in Redruth and Marray House in Saltash have been told they must improve.
Both homes have been given two weeks to provide a report detailing how they plan to do this.
The Care Quality Commission has itself been criticised in a report by the Health Select Committee for carrying out too few inspections.
More than 20 elderly people are cared for at Marray House, which is run by Trelawney House Care Services.
'Poor training'
CQC inspectors visited twice in July. They reported that record-keeping was poor, hygiene standards were not well maintained and residents did not live in "safe, accessible surroundings".
The report went on to say the building was badly maintained and the environment was of a poor standard.
At Garsewednack Residential Home, CQC inspectors found routines were too rigid, care records were disorganised and that some staff training was poor.
Nationally, the Health Select Committee has said that patients in England have been put at risk by a significant drop in inspections at hospitals and care homes.
The committee found that between April 2010 and March this year, the CQC let inspections fall by 70% because its priority was a new licensing system.
The CQC said it had since increased the number of inspections.