Budock Hospital solicitor urges tougher inspections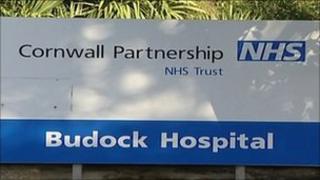 A solicitor is calling for more rigorous inspections following an £8m settlement for patients who suffered abuse at a Cornish hospital.
Andrew Hannan said it had been a "wake up call" for the Care Quality Commission.
The settlement followed findings of physical and mental abuse of patients with learning difficulties at Budock Hospital which closed in 2007.
A civil case was brought against the former Cornwall Partnership NHS Trust.
Mr Hannan, of Foot Anstey Solicitors, which represented some of the families, said: "There were some horrendous things going on and things that were not picked up.
"There were lots of very good carers as well.
"But the big lesson is that inspections of these organisations needs to happen more regularly and be much more rigorous."
The current Cornwall Partnership NHS Foundation Trust said: "We cannot undo the things which happened but providing financial compensation is part of our commitment to putting things right."
A report by MPs warned this week that there had been an unacceptable drop in inspections by the Care Quality Commission in the past year.
The Health Select Committee said a box-ticking culture had developed as the regulator focused on bureaucracy.
The Department of Health said the CQC must consider the findings of the report.