Perranporth mine fall death was accidental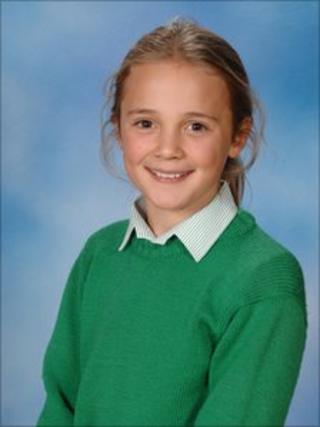 The death of an 11-year-old girl who fell down a mineshaft in Cornwall was accidental, a coroner has ruled.
Eleanor Clarke, from Andover, Hampshire, died after falling about 30ft (9m) down the mine entrance at Perranporth in August last year.
She was on holiday in Cornwall with her family when the accident happened.
Eleanor's father, Harry Clarke, told the Truro inquest he was appalled at the lack of a warning notice for people who did not know the area.
He told the inquest he heard his daughter cry out but when he called out to her there was no answer.
Sheer drop
More should have been done to make holidaymakers aware of the dangers, he told Cornwall Coroner Dr Emma Carlyon.
Since Eleanor's death, Perranzabuloe Parish Council has put a metal grille over the mineshaft and it is erecting warning signs.
The inquest heard Eleanor, who had been looking for rock pools with her father and two brothers, landed in a water-filled cave below Droskyn Point.
Mr Clarke used a rope and buoyancy aid to negotiate the sheer drop to rescue his unconscious daughter.
Holidaymakers, including an off-duty special constable and paramedic, helped lifeguards try to resuscitate the schoolgirl.
She was airlifted to the Royal Cornwall Hospital in Truro but died later that night from head injuries.
Eleanor had crawled into an adit - a horizontal entrance to a mine - because she thought it was a cave.
While the entrance was lit by daylight, the sheer drop was hidden by darkness.
PC Andrew Brocklehurst, who accompanied Mr Clarke to inspect the adit the following day, said in a statement to the inquest: "It is easy to understand how anybody even treading with care would have been totally unaware of the shaft tunnel."
The inquest was told there were no signs warning the public of the dangers of adits or mine shafts.
It also heard that a holidaymaker in her 50s fell down the same mine shaft in 2001, suffering pelvis and rib injuries.
Following the inquest verdict, Steve Instance, from the RNLI, said beach lifeguards would now discuss the dangers of caves and adits when they went to schools to talk about beach safety.
"Where mining is an issue on the coastline, particularly in parts of Cornwall, we will be adding this as one of the hazards," he said.