Cornwall's £2m fund for compulsory home purchases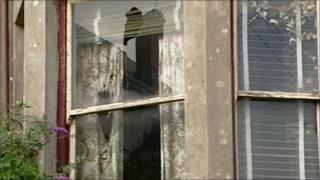 Cornwall Council is considering using up to £2m to fund compulsory purchases in a bid to help ease the county's housing crisis.
It is estimated that there are about 4,000 unoccupied houses.
An incentive strategy over the past year has helped 131 be brought back into use.
But the cabinet member for housing, Councillor Mark Kaczmarek, said more work was needed to stop properties from blighting communities.
Mr Kaczmarek said: "There are those people out there who refuse to let their home be used.
"They then get used for anti-social behaviour, they fall into disrepair, they cause a nuisance to neighbours, squatters get in.
"These are properties that we would like to target."
The move is to help enact more of the council's Empty Property Strategy from 2010.
During that year, nearly 19,000 families were on the housing waiting list.