Concern over quality of Cornwall's care homes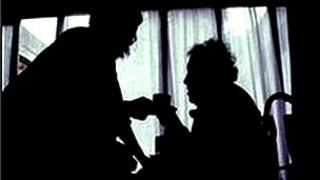 A campaign group fighting for better standards of elder care in Cornwall's care homes said more needs to be done.
Your Voice Matters said it wanted the social care regulator, the Care Quality Commission (CQC), to do more to stop neglect and abuse.
Campaign founder Jenny Moore said the commission needed to be tougher on badly performing homes.
Nicky Nendick, who represents the commission, said it did "react and take action where necessary".
Ms Nendick said: "We report on what we find when we go in on the day.
"If however new information comes to light after we have visited, we are more than happy to go back and consider that information."
Ms Moore said it was unacceptable that the CQC kept giving care home managers in Cornwall "several chances to succeed".
"In our eyes, as a campaign, we feel you are given one or two chances and failing that you are out of the door.
"We need to get good managers in who can do the job properly, and recruit good staff who are committed to their job," she added.
Daughter Angela LaMay, whose mother is in care in Cornwall said: "I feel I have to watch and monitor my relatives care on a regular basis and that puts a lot of pressure on my family.
Ms LaMay said it should not be her family's responsibility to do that, it should be those that are "paid to care."