Cornish cancer patient trials new drug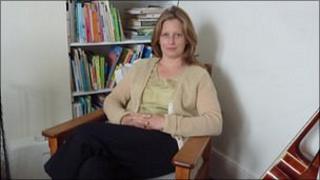 A woman from Cornwall suffering from advanced breast cancer has praised her treatment with a new drug.
Jude Small, from Truro, believes the drug, T-DM1, has prolonged her life.
Mrs Small had tumours in her breasts, spine, liver and bones when she was diagnosed in November and was given five months to live.
She said that taking the drug had allowed her life to "continue as normal". Trials of T-DM1 were discussed at a weekend Stockholm conference.
Mrs Small admitted experiencing "some really minor side effects".
"The disease has been pushed back so far that my oncologist said that I have the best results that he's ever seen," she said.
Dr Duncan Wheatley, a clinical oncologist from the Royal Cornwall Hospital, has been working on the trials of the new drug.
He said: "Normally when you're doing a study you don't know which way it's going to go. But then you see remarkable responses, that's why we do the job.
"We want to make people live longer but mainly live better."
Dr Wheatley said if the trials continued to be successful, the drug could be more readily available in around two years.