Council plans specialist school for Cornwall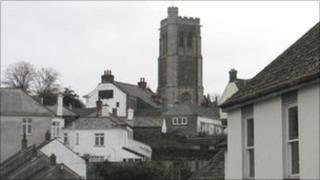 A new school for youngsters with behavioural problems could be set up within a year, according to Cornwall Council.
It is planning to set up the facility on two sites at Four Lanes near Redruth, and Liskeard in south east Cornwall.
The school would cater for 60 youngsters.
Similar plans have faced years of delay, but the council said it was keen for this one to go ahead.
Millions spent
The local authority's children's lead, Councillor Neil Burden, said: "We think we can do it within that time.
"It will go to the cabinet for support, but I think everybody we have discussed it with is on board and understands this very positive movement."
The school would be funded by the government and the local authority.
In recent years the council has spent millions of pounds sending youngsters as far afield as Lancashire and Kent, because there is no dedicated help locally.
Cornwall has six short-stay schools.
The idea behind these is for children to work on their behavioural issues and be quickly helped into their schools or on to college.
Youngsters with more problematic cases may have to be moved out of the county to get the extra help they need.
'Over a year'
Jonathan Stocker, the head of Nine Maidens Short Stay School near Redruth, said: "It will offer us the ability to work with students for a long period of time.
"At the moment students are not really supposed to go into short-stay schools for more than two terms.
"We've had a number of students who have been here for over a year because we have been unable to get them back into the mainstream school."
Proposals to apply to the government to establish the new school will go before the council's cabinet in November.