Cornish MP criticises out-of-hours GP service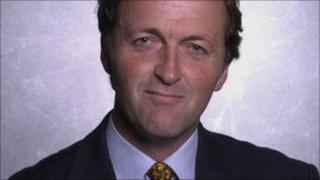 An out-of-hours GP service in Cornwall has been accused by an MP of putting patients' lives at risk.
St Ives MP Andrew George's criticism follows the inquest on a six-year-old boy who died from blood poisoning.
Serco told the boy's father to take him to a GP the next day.
But Mr George said cost-cutting was keeping people "out of hospital in clinically dangerous circumstances". Serco said its "protocols" for illness in children had been changed.
The inquest heard that Ethan Kerrigan had been unwell with stomach pains and vomiting for a few days before he died.
In the early hours of 15 June, his father, Lee, took him to Penrice Hospital in St Austell.
But when there he was then told to phone the out-of-hours service Serco. On the phone, a triage nurse asked him to examine Ethan's abdomen.
'Terrible tragedy'
Mr Kerrigan was told to give him ibuprofen, a hot water bottle and make an appointment to see their GP the following day.
Ethan collapsed in the doctors' surgery in Roche and died later at the Royal Cornwall Hospital, near Truro, from acute gangrenous appendicitis.
Mr George said: "We've always been concerned about a private company which has to meet key performance indicators, which has to do with how quickly they answer the phone and whether they get a clinician talking to, at least, if not seeing, patients within certain time periods."
Mr George said the system was "always under pressure" from the hospitals to drive down costs and to avoid what they considered to be "unnecessary and avoidable admissions".
"You only know that they are unnecessary and avoidable in retrospect. Until you've got a diagnosis of someone's condition it could be potentially serious", he added.
In a statement, Serco said the death was "a terrible tragedy".
Since Ethan's death it had "worked with the local NHS to develop enhanced protocols for handling illness in young children, and these have now been in place for some time", it said.