Prominent Cornish health campaigner resigns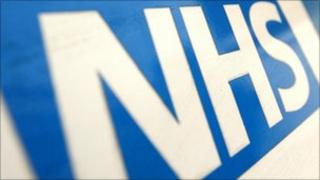 One of Cornwall's most prominent health campaigners has resigned from his local hospital league of friends.
Graham Webster, of the West Cornwall Healthwatch organisation, said he did not want to support a hospital run by a private company.
Mr Webster had been a member of the Edward Hain community hospital league of friends in St Ives.
The community hospitals in Cornwall are now run by Peninsula Community Health, a not-for-profit company.
Mr Webster said: "I am very pro-NHS. I think it does some great work. It's a great success story. It's been particularly sad for me to see community hospitals being taken out of the NHS. I feel very passionate about it."
Sandy Baker, the chair of the community hospital league of friends for the whole of Cornwall, said: "Whilst I am very sorry to see any member leave the league, I just feel he has his own agenda about it.
"To leave the league is depleting a voice but the loss of any member is quite devastating. We don't have enough members now. I feel it's a sad decision by him."
Peninsula Community Health has been awarded a four-and-a-half year contract to run community hospital services. It started on 1 October.
In a statement, the company said: "As a not-for-profit, Community Interest Company our sole purpose is to deliver benefit to the local communities, as such we are committed to working with community groups and organisations for the benefit of patients and carers."