Cornwall website to boost car sharing plan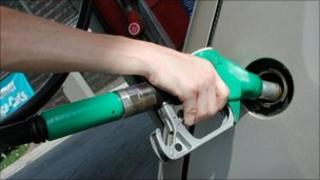 Drivers in Cornwall are being urged to car-share through a website.
The online initiative links drivers who are travelling in the same direction or make similar journeys to work.
Leader of the initiative for Cornwall Council Jodi Boex said it will "cut costs, and hopefully improve congestion and air quality".
Ms Boex said: "Anyone can go and log on, put in where they want to go to and from and find other people that are doing the same journey."
Car sharing can include taking turns with driving or offering someone a lift in exchange for a contribution to the fuel costs.
Cornwall Council has worked in partnership with Devon County Council, Plymouth City Council and Torbay Council to set up carsharecornwall.com