Cornwall's World Heritage status 'could be stripped'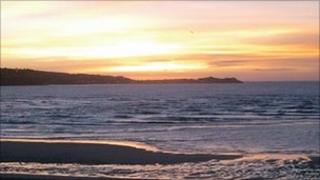 Cornwall's World Heritage status could be stripped if plans for a development are approved, opponents claim.
Cornwall and west Devon were granted the status because of their mining and industrial heritage.
Objections have been raised against plans to build a supermarket, houses and a restaurant on Hayle's historic South Quay.
The plans have been described as "incongruous" by English Heritage and Icomos UK.
Icomos UK works closely with UNESCO (United Nations Educational, Scientific and Cultural Organisation) and helps it decide on world heritage sites.
'Sensitive location'
Deborah Boden, the Cornwall co-ordinator for the World Heritage Site, said if the application was then given the go ahead "Icomos might trigger a lengthy investigation, which could see the World Heritage status removed by UNESCO".
In a statement, English Heritage said the current proposals at South Quay were "unacceptable in this sensitive location".
"English Heritage wants to see the restoration of Hayle Harbour, but believes this can be achieved by looking at other forms of development on this important site in the centre of Hayle."
ING, the owners of South Quay, said it has listened hard to objections that the supermarket and houses development was too big and the restaurant incongruous on South Quay.
But it said the plans were "best for Hayle and do not imperil Cornwall's status as a World Mining Heritage site".
In February, the planning committee deferred decisions on three applications in Hayle. A fourth application, from Sainsbury's, to build at Marsh Lane was rejected.
A heritage de-listing has only happened twice before, in Oman and Germany.