Project aims to harness Camel river tidal energy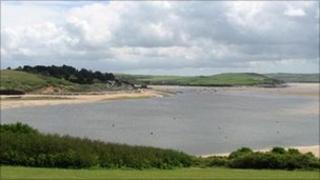 A project in north Cornwall could see tidal energy being used to power up to 10,000 homes.
The group Wadebridge Renewable Energy Network (WREN) has been investigating harnessing energy from the Camel river.
UK-based company VerdErg Renewable Energy believes the Camel could be suitable for technology it claims minimises the impact on wildlife.
A spokesman for WREN said nothing would be done without consulting people living in Wadebridge.
Paul Bird from VerdErg said "there clearly is potential" in the project.
"We will obviously have to do proper analyses of the environmental aspects, the potential output, and of course all the engineering aspects," he added.
Offshore specialists VerdErg said its Spectral Marine Energy Converter (SMEC) would be used to generate electricity.
Peter Roberts, managing director of VerdErg, said "certain characteristics would make the Camel river suitable for the technology".
The company claims the unique feature of its approach is that the SMEC can generate electricity while keeping disturbance to the wildlife of the estuary and river to a minimum.
Mr Bird said: "We are keen to work with WREN and the people of Wadebridge to see if we can help them produce the power they could release from this resource on their doorsteps."
WREN Chair Stephen Frankel said: "This could be a very exciting way of providing substantial income for the town, and could well prove to be a tourist attraction to complement the Camel Trail."
He added: "An important thing about WREN is that nothing will be done without the strong support of our members and the wider town, so there will be no surprises."